$21.576
What Information Drugs Do you Use? Какие информационные наркотики вы употребляете?
7 комментариев, написал @borishaifa 2 года назад в steemitlifewritingnewshumour
We are all information-addicted here. No, maybe just a small part is money-addicted and a few singles a kind of "what i am doing here?" That was a n Introduction. Now I will explain what do I mean.
Source svet24.si
Могу предположить, что практически все, кто здесь информационно-зависимые. Вполне возможно, правда, что какая-то часть пользователей Стимита является деньго-зависимыми, а какая-то вообще не понимает как здесь оказались. Это было введение. Теперь я объясню, что я имею в виду.
I will not say anymore about all of you, my friends, I will tell about myself. Today I have understood, that I am an information addicted person. Maybe some 13-15 years ago it had helped me not to be an alcohol-addicted to the short (in this case) end of my life.
Source tctechcrunch2011.files.wordpress.comi
Я больше не буду говорить "про всех", друзья мои, а расскажу о себе. Сегодня я понял, что я являюсь информационно-зависимым человеком. Вполне возможно, что именно эта зависимость лет 13-15 назад и помогла мне не стать алкоголиком Эта карьера длилась бы явно не долго), например, или того хуже наркоманом, религиозным или политическим деятелем.
What is that all about? By the last time (thanks to Steem) I do regularly something like coming-out. The matter is I CAN NOT LIVE A DAY without new information. That is why I can not imagine my life without internet.
Что это вообще такое? В последнее время (спасибо Стимиту!) я в последнее время что-то часто стал делать каминг-ауты. Дело в том, я не могу жить без ежедневной дозы новой информации. Вот почему я не могу представить свою жизнь без интернета, например.
But that is not anything new. New is as follows. I have decided to check, what information exactly I am addicted to. I can browse the news line (or posts line like here) and pass most of them without any doubts. But sometimes I can not avoid of opening the article/post.
Source pzimedia.comi
Я не скажу, что это принципиально нечто новое. "Новое" выглядит следующим образом. Я решил проверить, какая именно информация меня затягивает. Я могу просматривать ленту новостей (или посты, как здесь) и пройти мимо многих из них без каких-либо сомнений. Но иногда я не могу удержаться от того, чтобы не открыть статью или пост.
Now, what are the topics, that usually attract my attention. I can divide them in two big PARTS. First part is CURRENT INTERESTS INFORMATION. That means I check many posts and articles, connected to the topic I am currently interested.
Source hu.stockfresh.comi
Теперь хочу сказать о темах, которые обычно привлекают мое внимание. Я могу разделить их на две большие части. Первая часть - это **ИНФОРМАЦИОННЫЕ ИНТЕРЕСЫ ТЕКУЩЕГО МОМЕНТА **. Это означает, что я читаю много постов и статей, связанных с той темой, которая мне в настоящее время интересна.
I can just name some of them, if it is intersting. So that is anything connected to immortality, space colonization, social and technological innovations, cryptocurrency, blockchain, anarchy, basic income, my city-country life and so on. Also CURRENT INTEREST INFORMATION is connected to STEEMIT, that is why I always try to read news about it. Earlier I could read information about previous projects (like Facebook etc) that I had taken part in, about russian-ukranian conflict, about bitcoin faucets and mining services, about copywriting and so on.
Source campusriot.com
Я могу только назвать некоторые из них, если это интересно конечно. Всё что каким-либо образом связано с бессмертием, колонизацией космоса, социальными и технологическими инновациями, криптовалютой, блокчейном, анархией, безусловным базовым доходом, некоторыми новостями города и страны и так далее. Также ** ИНФОРМАЦИОННЫЕ ИНТЕРЕСЫ ТЕКУЩЕГО МОМЕНТА ** относятся к Стимит, именно поэтому я всегда стараюсь читать новости об этом. Раньше я мог с интересом читать о других вещах и других проектах (например, о Фейсбуке и т.д.) в которых я участвовал, о российско-украинском конфликте, о биткойне, о кранах и майнинговых сервисах, о копирайтинге и так далее.
But also, there is another part of information I am addicted to. I can called it is FUNDAMENTALLY NEW FOR ME INFORMATION. It does not refer to any special topic or subject. But it is NEW for me. It should be easy to read, of course and not of giant sizes.
Also, I am not against of having fun from time to time and can watch some funny video or to read short story or anecdote.
Source 66.media.tumblr.com
Также я не против того, чтобы время от времени посмотреть какой-то новый прикольный ролик на YouTube или прочитать новый анекдот.
Но помимо этого всего, есть и другая часть информации, которая меня "не отпускает", а иногда даже "прёт". Я могу назвать это ** ПРИНЦИПИАЛЬНО НОВАЯ ДЛЯ МЕНЯ ИНФОРМАЦИЯ **. Это не относится к какой-либо специальной теме или предмету. Но это для меня ново. Правда, это всё конечно должно быть легко читаемым и не расползаться до гигантских размеров.
Sure it is hard to stumble upon anything new in internet. The majority of information is just a rewrite (something about 98%), although sometimes done in a very creative and attractive manner. It irritates me a little, but if information is really impressive I would not mind to browse it again.
Source theimaginativeconservative.org
Конечно, в интернете трудно наткнуться на что-то принципиально новое. Большая часть информации - это обычный рерайт (что-то чуть ли не около 98%), хотя иногда он подаётся в очень творческой и привлекательной манере. Это раздражает меня слегка, но не слишком и если информация действительно интересна, то я не против того, чтобы пробежать её глазами ещё раз.
The second type of informational drug I can get anywhere and anytime. Though the first one I like to prepare and read myself , savoring it , sometimes adding coffee (weak addiction - comparing to information one) and "anything to coffee, like bisсuits and so on".
Source emruzonline.com
Этот, второй тип информационной дозы я могу получать в любом месте и в любое время (даже в публичных местах). Хотя первый я больше люблю "сохранять на потом" и читать сам, смакуя его, иногда добавляя к процессу кофе (довольно слабый наркотик по сравнению с информацией ), а то и печеньки, что тоже наркотик не такой уж безобидный.
So, that was my short (or not?) confession. Now I would like to read about your INFORMATION ADIICTIONS (if you have some). Thank you for reading.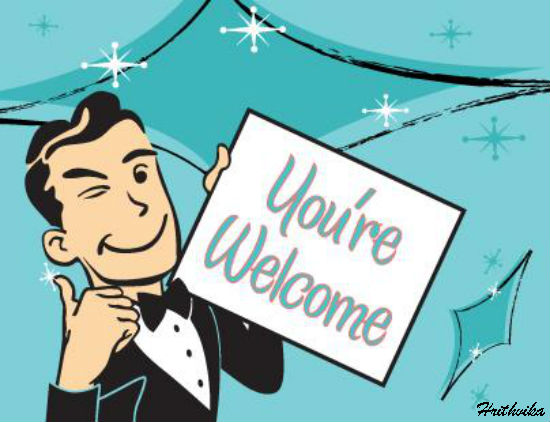 Source 123greetings.com
Итак, это была моя короткая (или нет?) исповедь. Теперь я хотел бы узнать о вашей информационной зависимости, если таковая имеется и проверить "насколько я чудовище". Спасибо за чтение и комментарии.